Diese Veranstaltung hat bereits stattgefunden.
Floating into OPRN Jaws
9. Juni | 18:00

-

22:00

Kostenlos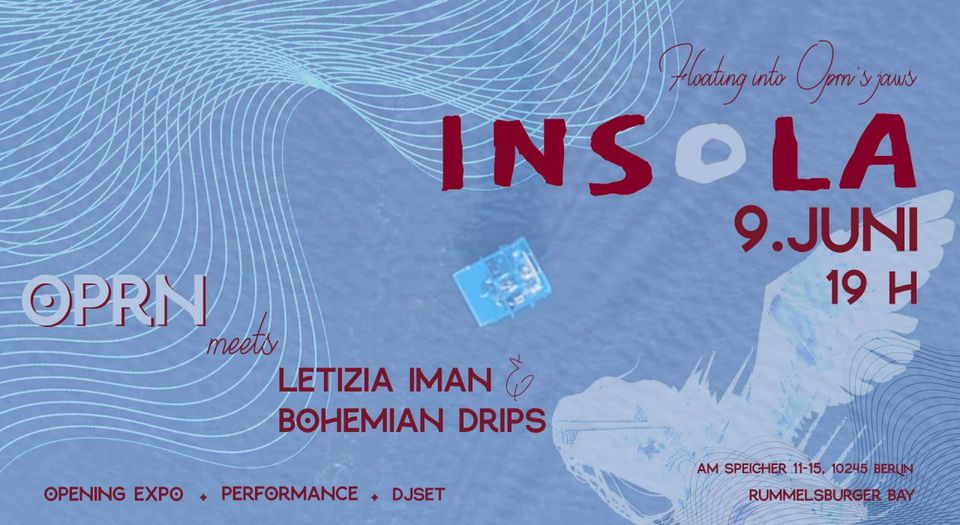 "Floating into the OPNR Jaws" is a narrative-performance of the passage from a human-like state to the fusion with the landscape of the unknown. Through the calling of the mythological creature the body responds and gives life to a process of self-liberation.
The performance is site-specific for Insola, a free space for art, music and performance in the center of the Rummelsburger bay. It will take place as the opening of the exhibition of OPRN, which will be installed for OPRN is a scrap metal sculpture, born in 2018 through a collaboration of Ambra Rosedorne (plastic artist) & Alexander Tenia (graffiti expert) aka PesheRAtto.
Letizia Iman will evoke the sculpture through her (dance-) performance and open up a dialogue between body of flesh and a body of metal, between the land and water. Letizia Iman is a multidisciplinary artist, working mainly with performance, butoh dance and photography. Her ongoing research is focused on exploration of the body as tool for storytelling, relation to the landscape, individual and collective healing.
F. Vingerhoets & A. Meurer, founders of the Berlin based label & collective "bohemian drips." will accompany the performance with a soundtrack from the labels back catalog.
L I N K S:
Alle bisherigen Veranstaltungen siehst du hier